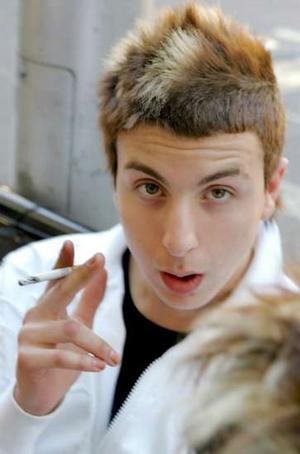 Jonah is one of the main antagonists of the book, The Invicti. Although no one knows beside the ones who are with him on the Invicti, sometimes he acts strange and like he is coming from a different world. He was born in 39 AD, and has experienced almost twenty century's. Jonah has one real sister, Ursula and she and his real mother Maura are both also in the Invicti. He attends St. Beatrice School with his "friends" and lives with his adoptive brother David and his adoptive father in the woods. Both were killed by Jonah in the battle of the Invicti. After a while he tries to kill Elizabeth again and is then killed by his former friend Chuck.
Ad blocker interference detected!
Wikia is a free-to-use site that makes money from advertising. We have a modified experience for viewers using ad blockers

Wikia is not accessible if you've made further modifications. Remove the custom ad blocker rule(s) and the page will load as expected.